Microcontroller projects
SmartyReader: Reading Luxembourgish smartmeter data
last updated: 08/06/20 (created 16/08/2017)
As the SmartyReader exists now in different forms this page was split up. Here the different links:
The original using a WEMOS/LOLIN D1 mini pro (ESP8266) and communicating via MQTT over WiFi. It is also possible to use an ESP32.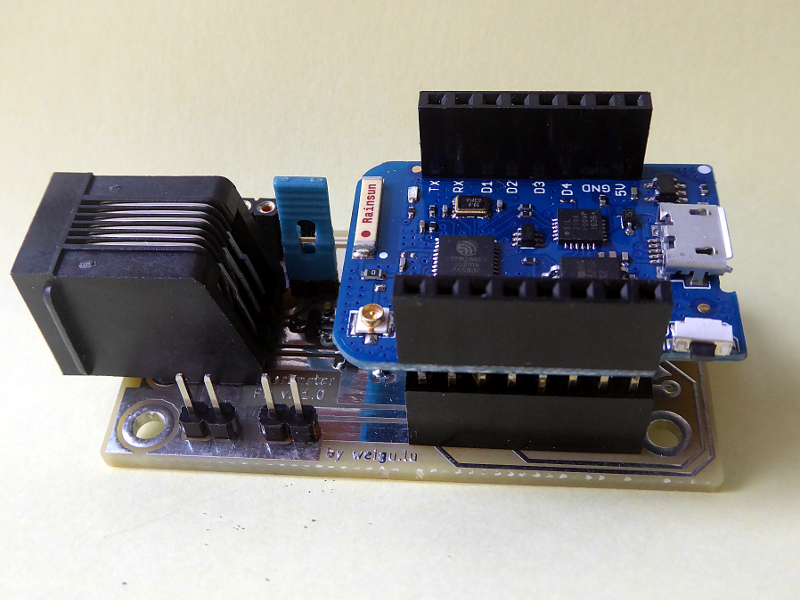 A Teensy 3.6 is used (6 Uarts!!) to read and publish up to 6 smartmeter over MQTT. It is connected via Ethernet to your network (WiFi possible!).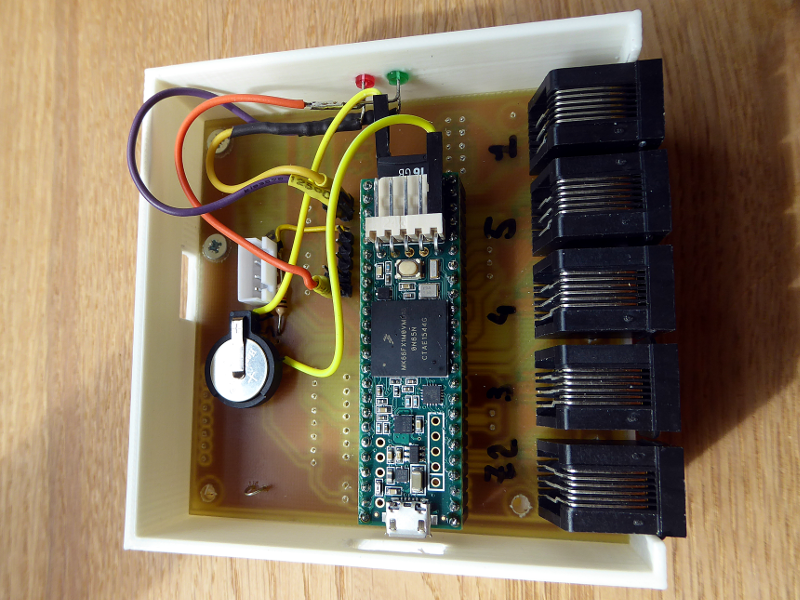 The consumption or production can be read on the blinking LED of the smartmeter. A tandem Teensy 2.0 - WEMOS/LOLIN D1 mini pro (ESP8266) gets the data and publishes over MQTT via WiFi.